Page Types
Creating Page Types
You can create, edit and use page types in the CMS Console. C1 CMS always comes with the default page type. You can, however, create your own page types and/or edit the default one.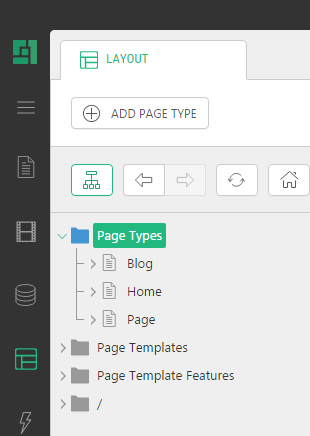 Figure 1: Page Types in Layout
To create a page type:
Log into the Administrative Console.
In the Layout perspectives, select Page Types.
Click Add Page Type on the toolbar.
In the Add New Page Type window, specify the following values:

Name: The name of the page type
Description: The description of the page type

Click OK.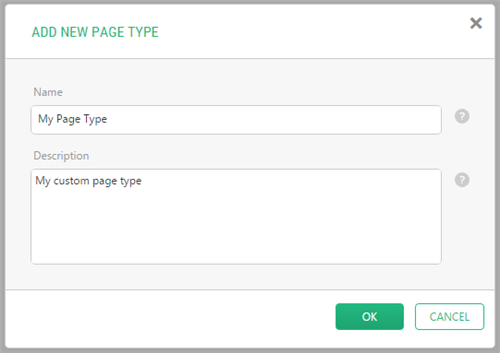 Figure 2: Creating a page type
The new page type appears under Page Types in Layout.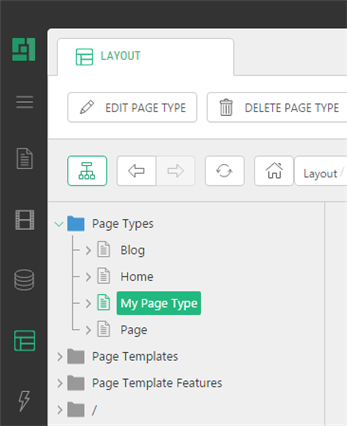 Figure 3: The page type created
Now that you have created a page type, go on to learn how to edit and use it.